Mango Pineapple Salsa is a fresh, delicious salsa that is bursting with sweet flavor and is a huge summer hit. This Mango Pineapple Salsa pairs well with tacos, salads, chips, and our Blackened Halibut With Mango Pineapple Salsa.
I can easily eat a whole batch of this salsa in one sitting, and sometimes I just eat it by the spoonful's, it is seriously that good!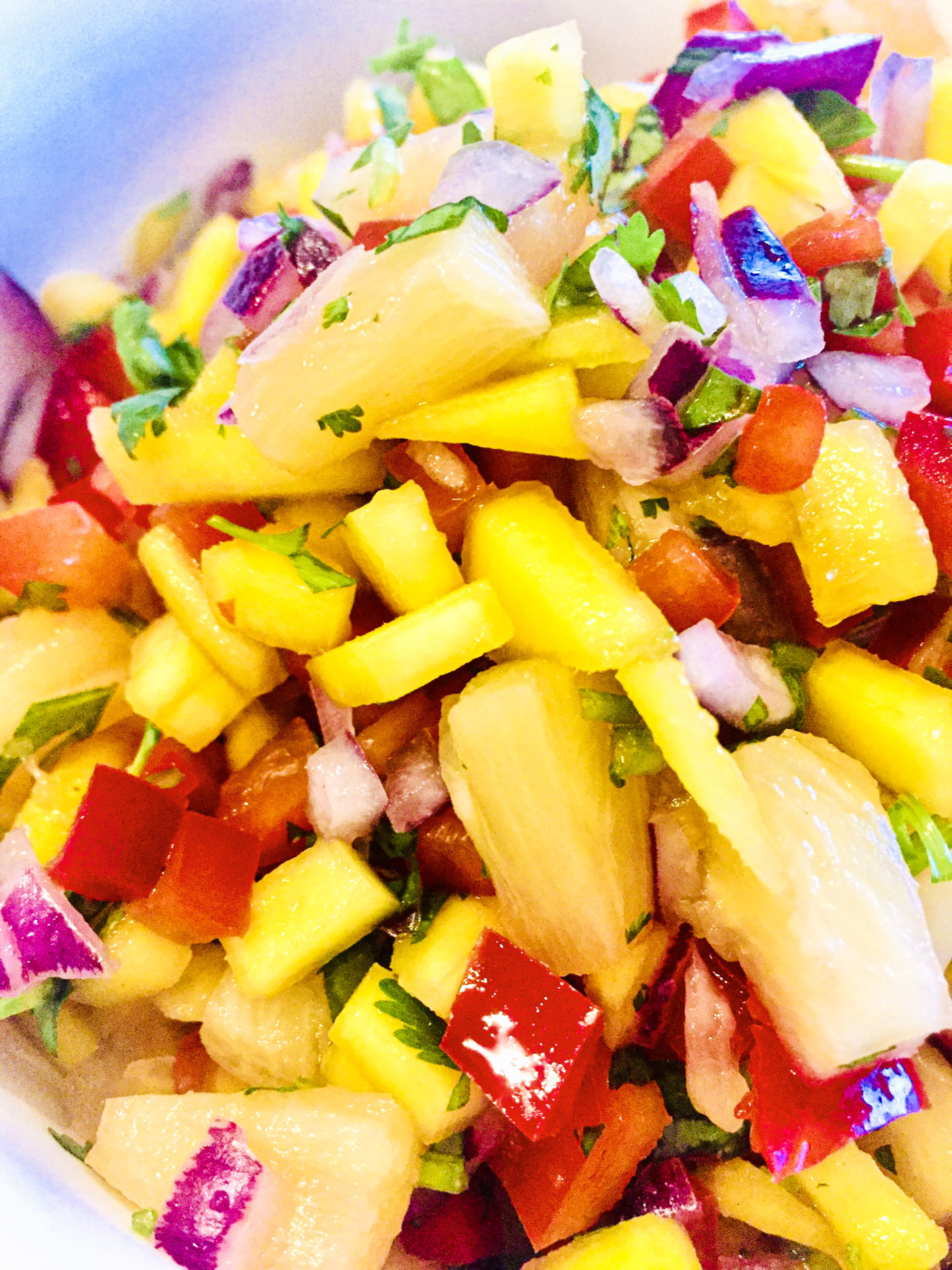 Print
Directions
In a medium bowl add diced ingredients, lime juice, pineapple juice, and salt.
Mix well. This recipe is better if it sits in the fridge for at least an hour before serving.
Mango Pineapple Salsa
Course: Sides
Cuisine: Mexican
Difficulty: Easy
Ingredients
2 cups pineapple diced

1 cup mango diced

1/2 red bell pepper diced

1/2 red onion diced

3 Tbsp. cilantro finely chopped

Juice from 1 lime

3 Tbsp. pineapple juice

1 tsp. salt
Directions
In a medium bowl add diced ingredients, lime juice, pineapple juice, and salt.
Stir to mix well.
Cover and refrigerate for at least an hour before serving.
This salsa pairs well with our Blackened Halibut