This will be your go to potluck dessert recipe, It's always a big hit! I love making this Brownie recipe because its easy, quick, and it makes way more brownies than a mix. These sheet pan brownies are full of flavor, with a little hint of cinnamon, and the icing on them adds a extra kick chocolate flavor, and who doesn't love a little more chocolate!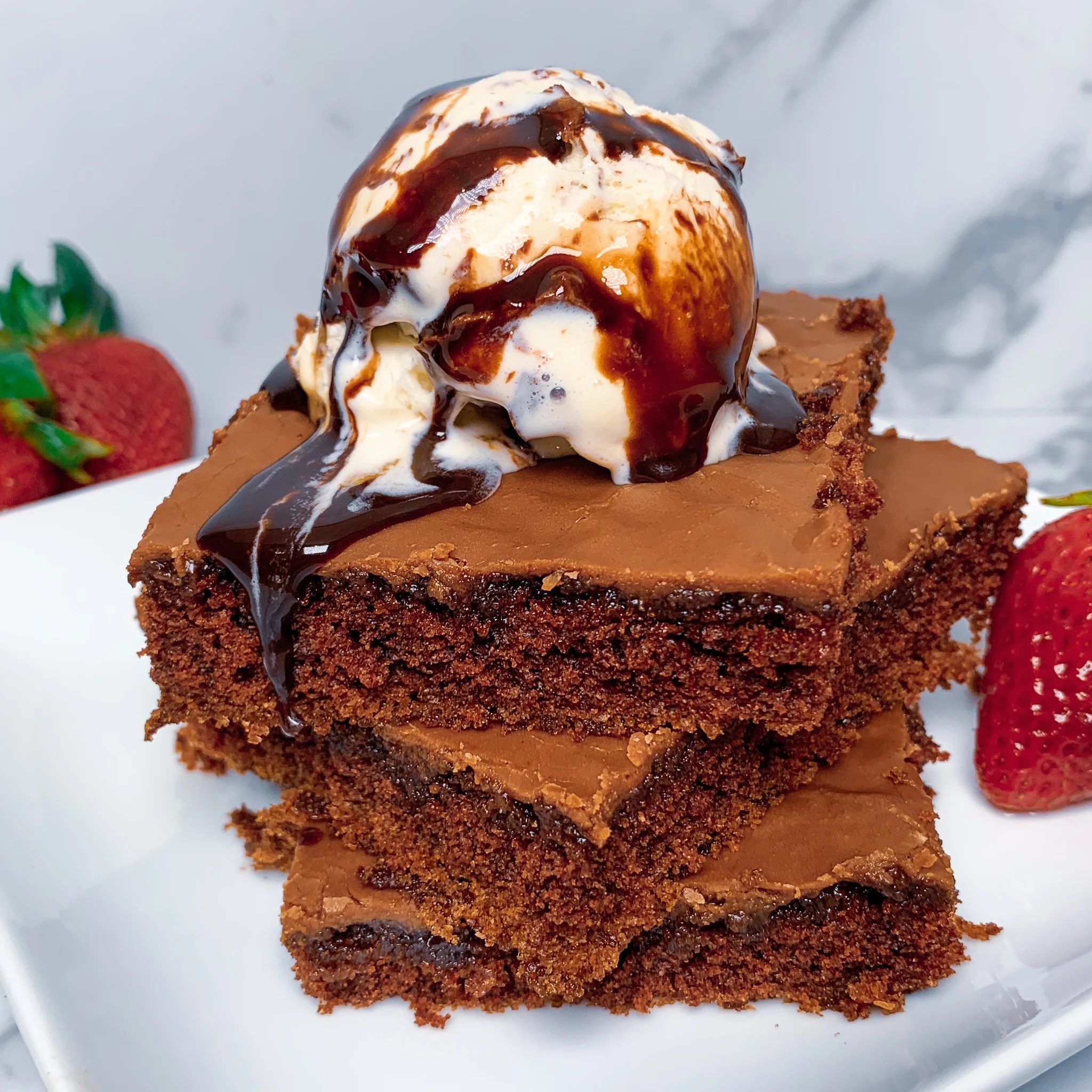 How to make Sheet Pan Brownies
I always like to gather all of my ingredients before I start cooking. This usually saves me from having to call one of my neighbors to see if can barrow something! This recipe is nice because I usually have everything on hand. However, I know buttermilk is not something that most people have in the refrigerators. But, there is a quick easy solution. Simply take a half a cup of milk and add a 1 tablespoon of vinegar to it. Let it sit for a couple minutes and once the milk looks like its curdling its ready to use. This is a great substitute for buttermilk.
First, preheat your oven to 350.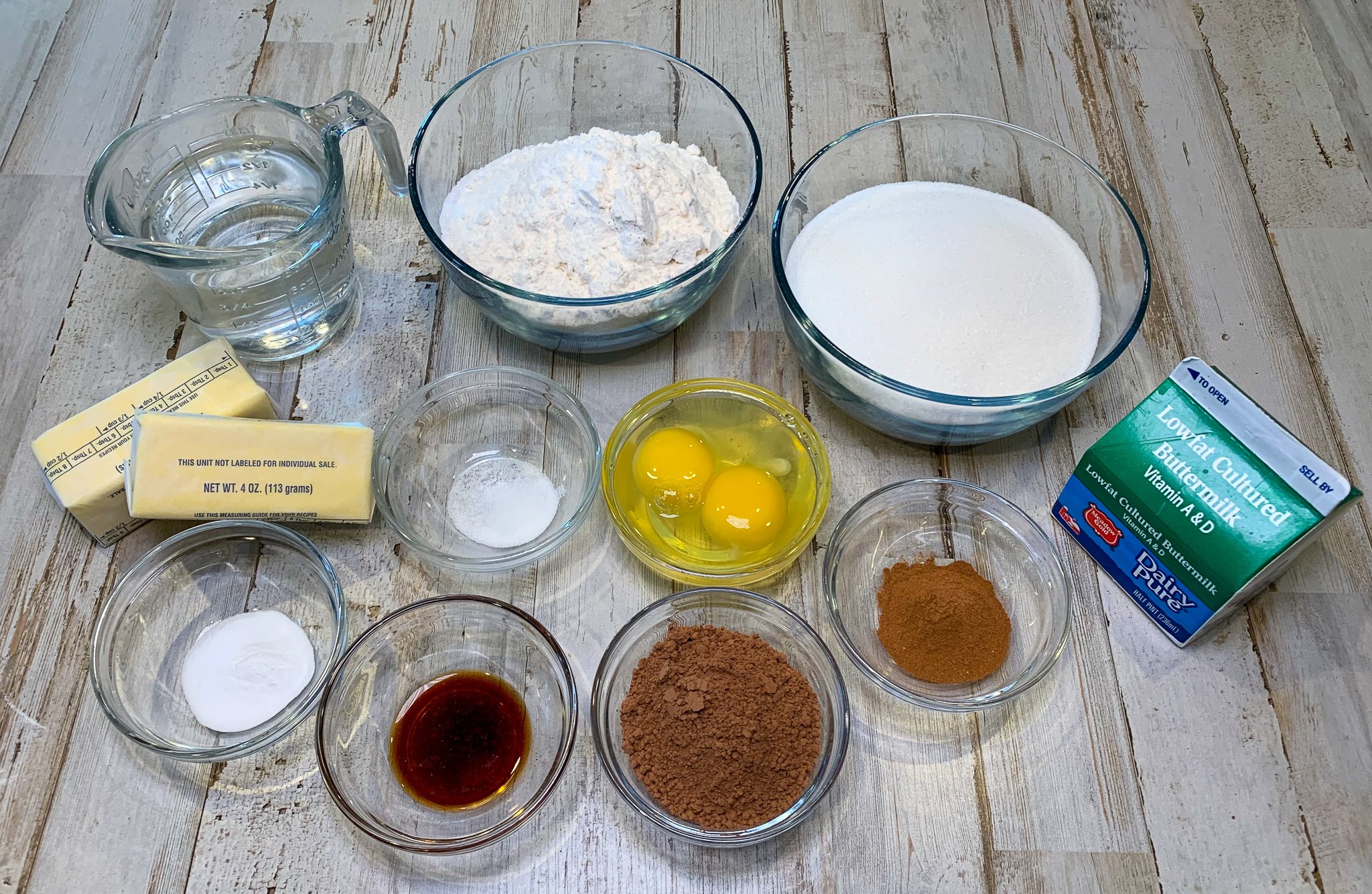 Alright lets get baking! Add melted margarine, water, and cocoa powder and mix well. I use my Kitchen Aid with the whisk attachment for this whole recipe. There is no need to switch attachments for these sheet cake brownies. You can also use a hand mixer if you don't have a full size mixer.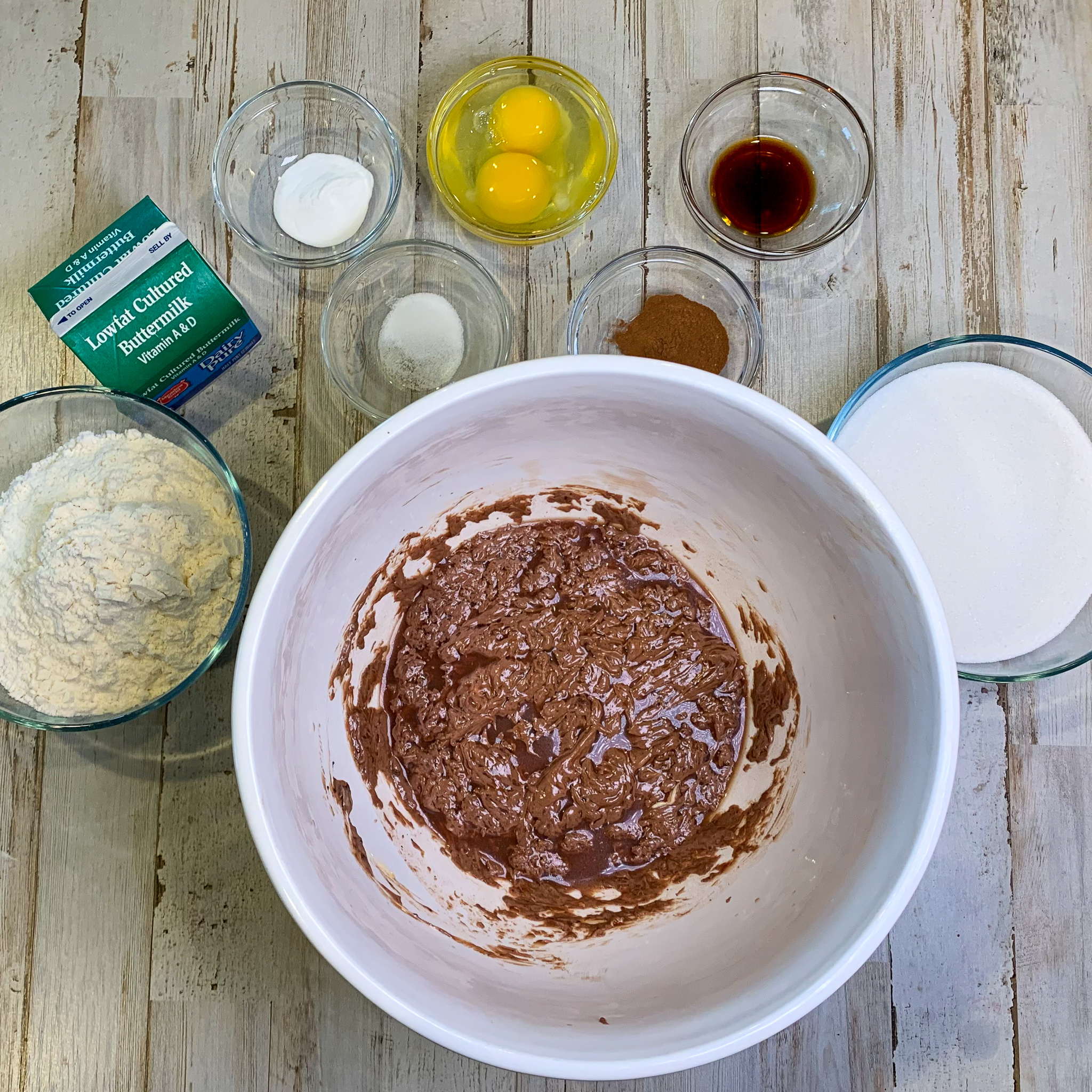 Next, add Flour and sugar into your mixture.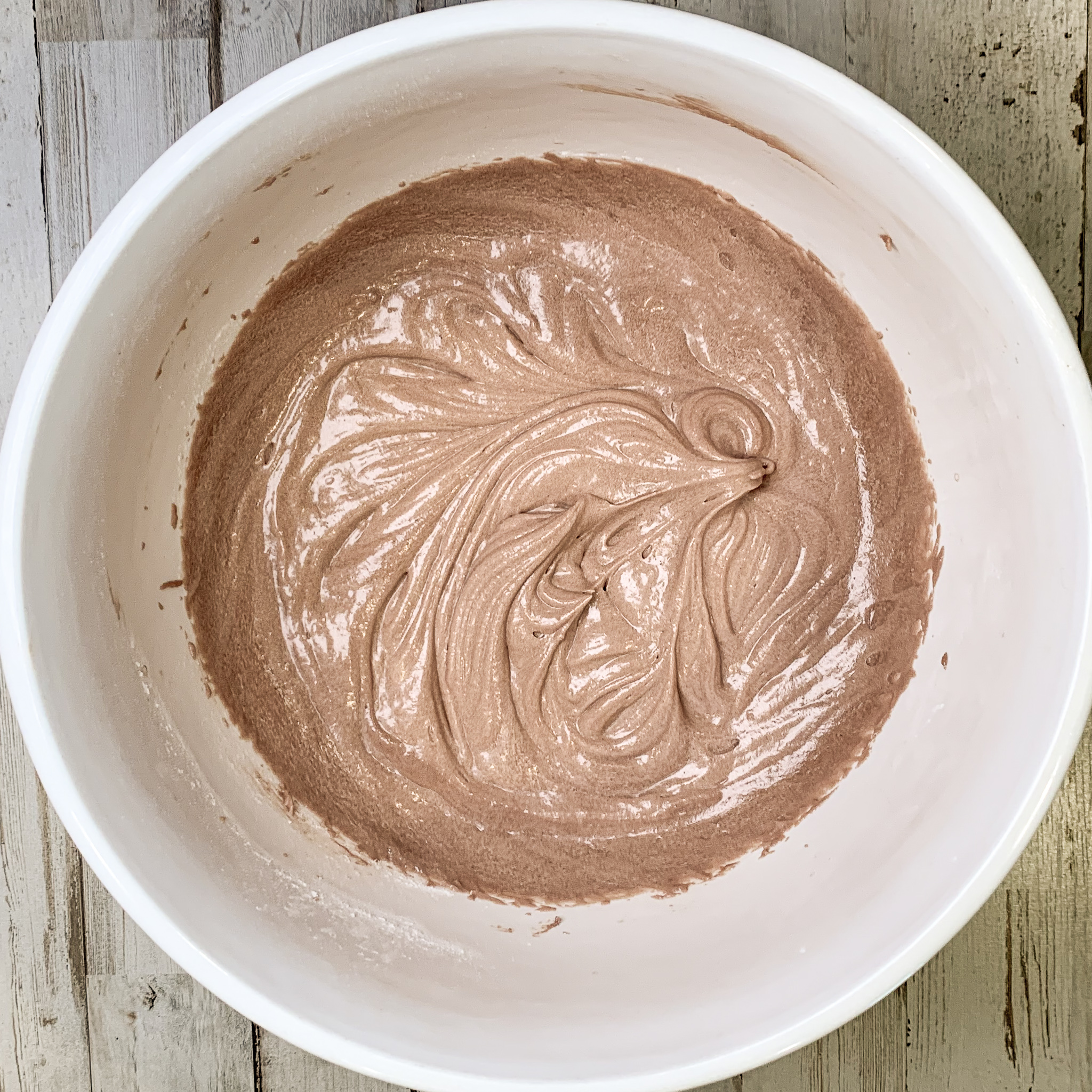 Finally, add baking soda, salt, buttermilk, cinnamon, vanilla, and eggs.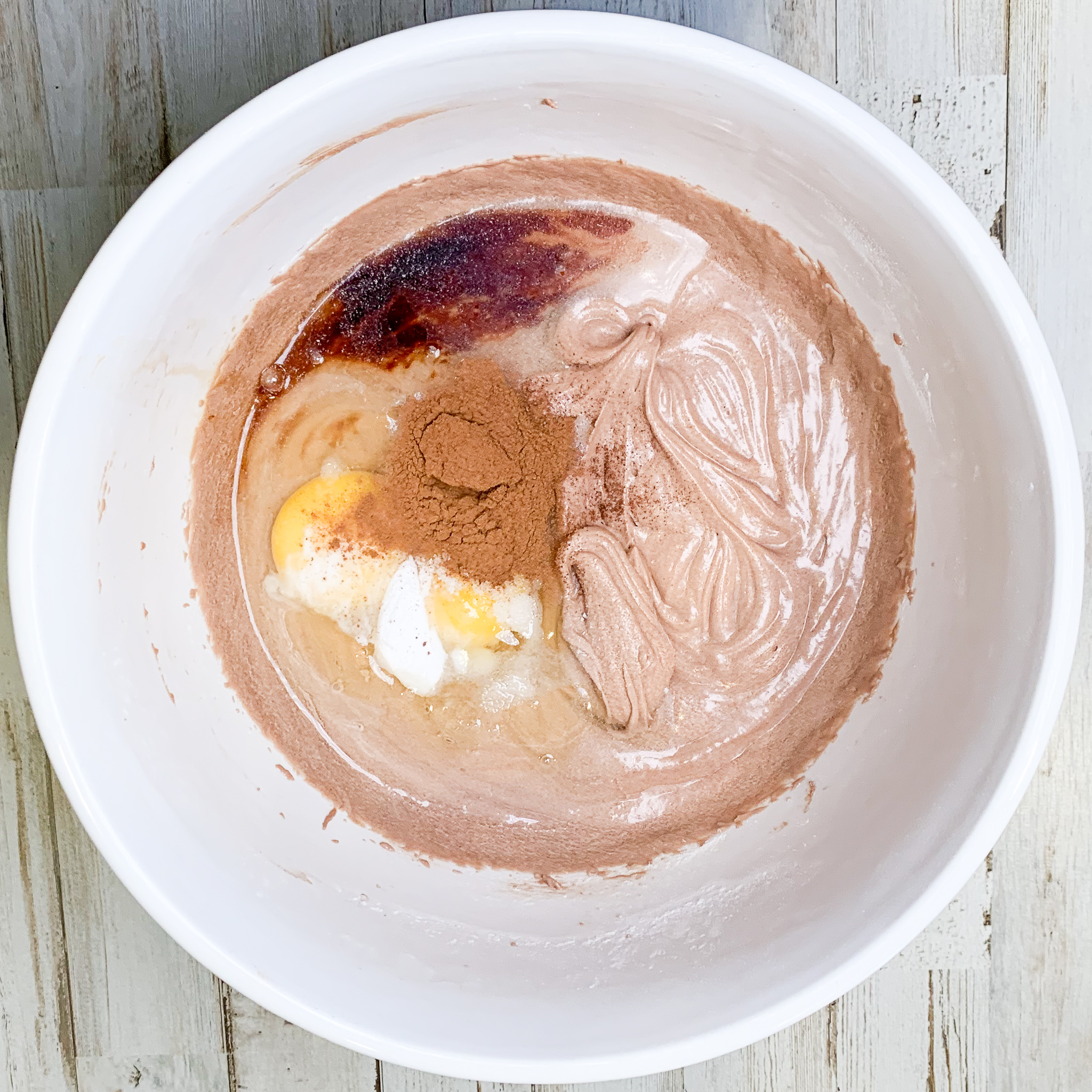 OK, so there are two different ways to do this next part. I prefer to use parchment paper to line my pan, because I hate doing dishes. So, you can either line your sheet pan with parchment paper or you use cooking spray and lightly flour your sheet pan. Both ways work well. After you have done either of these steps carefully pour your batter in the sheet pan and spread evenly.
Place brownies in the oven at 350 degrees for 30-35 mins. Before removing from oven make sure the brownies are cooked all the way by poking with a toothpick. If the toothpick comes out clean the brownies are done.
How To Make Sheet Pan Brownie Frosting
The best part about this frosting is how easy it is to make. The frosting is what truly makes the brownies, so don't skip this part!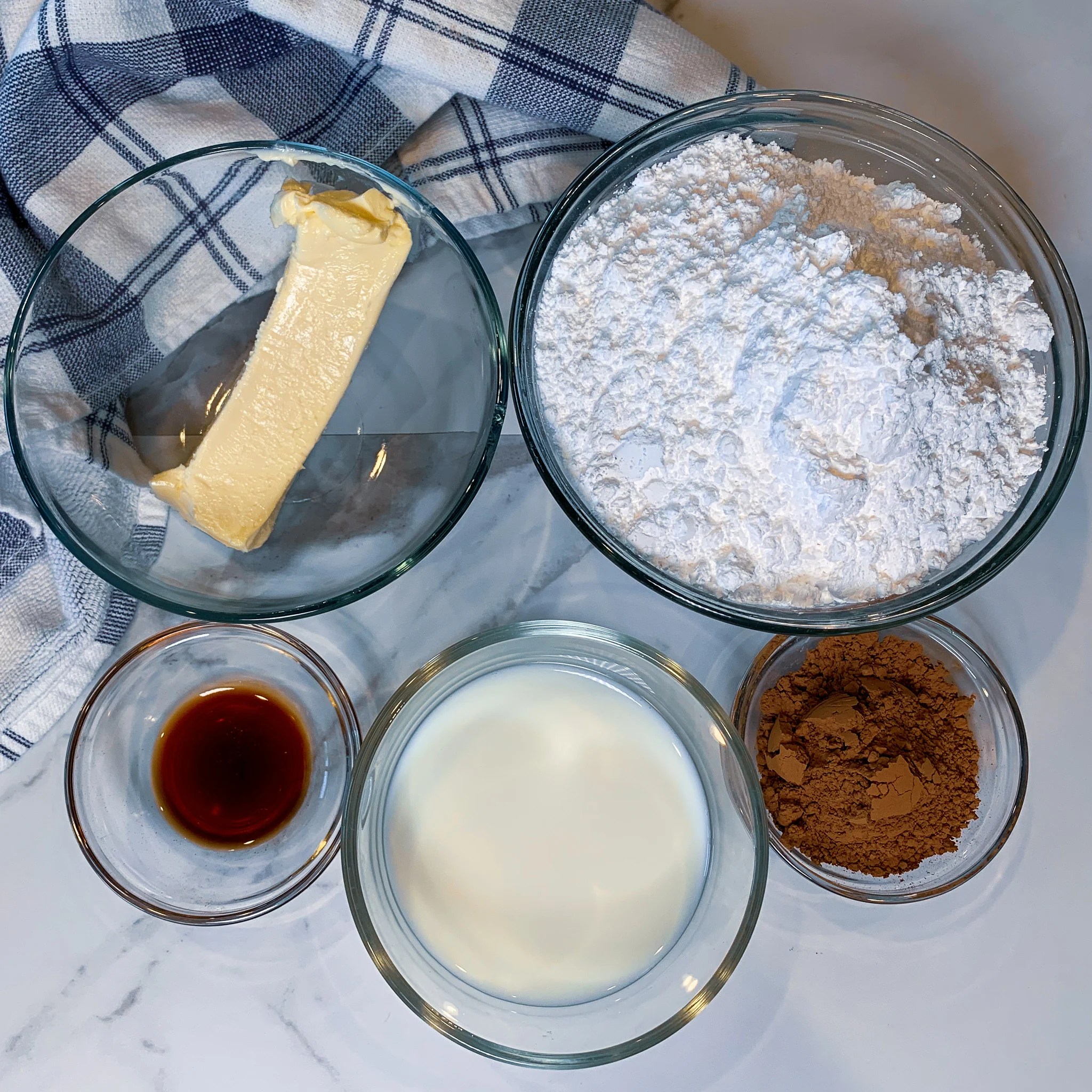 Bring to a boil margarine, milk, and cocoa powder.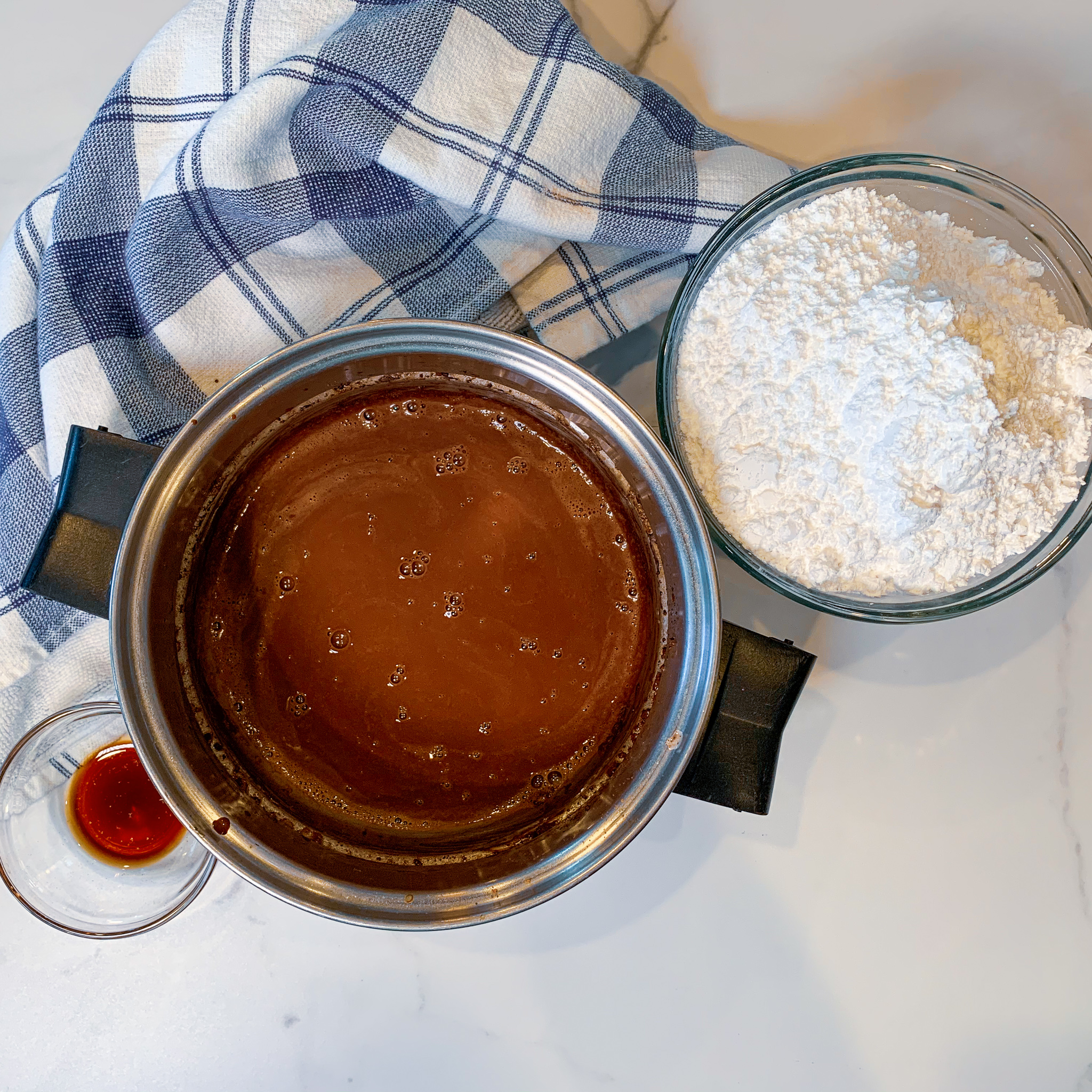 Next add in powdered sugar and vanilla. Once the frosting is done and the brownies are cooked all the way through. Front immediately after removing from oven.
Frosting the brownies while they are hot allows the brownies to absorb some of the frosting. This give the cake brownies a unique texture. You can also add nuts on the top if you would like.
Sheet Pan Brownies
Course: Dessert
Cuisine: American
Difficulty: Medium
Total time
1
hour
10
minutes
Ingredients
3 sticks Margarine (24 TBSP. – 2 for brownies, 1 for frosting)

1 cup Water

8 tbsp. Cocoa Powder (4 for the brownies, 4 for the frosting)

2 cups Flour

2 cups Sugar

1 tsp. Baking Soda

1 tsp. Cinnamon

1/2 tsp. Salt

1 tsp. Vanilla

1/2 cup Buttermilk

2 Eggs

6 tbsp. Milk

3 1/2 cups Powder Sugar

1 tsp. Vanilla

Nuts- optional
Directions
Preheat oven to 350 degrees.
Melt 2 squares of Margarine.
Mix melted Margarine, Cocoa Powder, and Water.
Add in Flour, and Sugar. Mix well.
Mix in Baking Soda, Salt, Buttermilk, Cinnamon, Vanilla, and Eggs. Mix well.
Prepare baking sheet with either parchment paper, or a greased and floured sheet pan.
Bake for 30-35 min.
While the Brownies are baking prepare the frosting.
Bring to a boil Margarine, Milk, and Cocoa Powder.
Mix in 3 1/2 cups of Powder Sugar, and Vanilla.
Pour frosting over hot brownies.
Optional, top with nuts.
Cool and ENJOY!!
Have you tried this recipe?
RATE and COMMENT below! I would love to hear your experience. Getting feedback from you helps me and other readers too!
Also, if you share on INSTAGRAM, use the hashtag #modernmealmakeover and tag me (@modernmealmakeover) so we can stop by and give your post some love. Thank you!
More favorite recipes